Best Ceiling Fans With Light in India
Fans are among the most widely utilized and well-liked electrical appliances worldwide. They are made for a variety of uses, but their main use is as a cooling device. Due to the country's warm, subtropical climate, there is a huge demand in India. 
No matter how big or tiny your room is, the best ceiling fan can perfectly match any interior and offer much-needed air circulation. You've come to the correct spot if what you're precisely searching for is a ceiling fan with light. Some of your alternatives are shown below.
Several of the greatest ceiling fans with lights are discussed in this article. With the purchase of these ceiling fans, you may turn on the warm light and enjoy comfort in the winter and summer. They don't need to be stored, they don't occupy valuable real estate, and they offer the best airflow. 
Therefore, whether it's time to replace some dingy outdated furniture or you simply enjoy the notion of a trendy approach to maintain your home's comfort level, our list will help you make a wise decision.
Crompton Uranus Decorative Ceiling Fan with Lights
The elaborately created lamp shades and the delicately constructed shade of this fan combine to form the main design. To adjust the speed and brightness as needed, you may even pull the corresponding cable that is connected to the fan.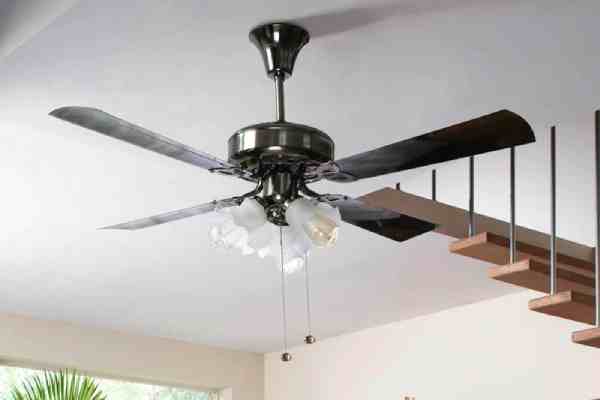 Orient Electric Aeroslim Smart Ceiling Fan
One of the strongest and quietest ceiling fans on the market is the Orient Electric Aeroslim Smart Ceiling Fan. This fan's inverter technology and professional design allow for 40% energy savings. 
This ceiling fan's sleep function enables automatic speed regulation for a relaxing sleep.
Orient Electric Spectra Under-Light Ceiling Fan
Orient electric spectra ceiling fan has the best features like remote control, timer choices, and a luxury appearance to match the decor of your room. With its LED light display allowing for different color and intensity settings, this Orient ceiling fan will let you light your space in accordance with your mood.
Halonix Hexa 1200mm Ceiling Fan
This fan's distinctive 6-blade design produces a lot of air volume and runs incredibly quietly. Your ideal house will look more upscale and elegant with the Halonix Hexa fan's built-in LED light and excellent aesthetics. Along with all of this, the ceiling fan also has an all-function remote, which increases convenience.
Crompton Jupiter Decorative Ceiling Fan with Lights
The Crompton Jupiter Decorative Ceiling Fan with lights high performance, extreme durability, and ease of maintenance are all the best characteristics of this ornamental fan. It has 5 blades and a 100% copper motor, making it the ideal option for the humid Indian climate.
Usha Fontana Lotus Ceiling Fan with Decorative Lights
Usha Fontana Lotus ceiling fan's broader, rust-free aluminum blades create a higher, more even, and smoother airflow across a greater area of the room, allowing you to remain comfortable all day. This fan with chandelier-inspired styling stands out with panache thanks to its chic electroplated motor and detachable under the light.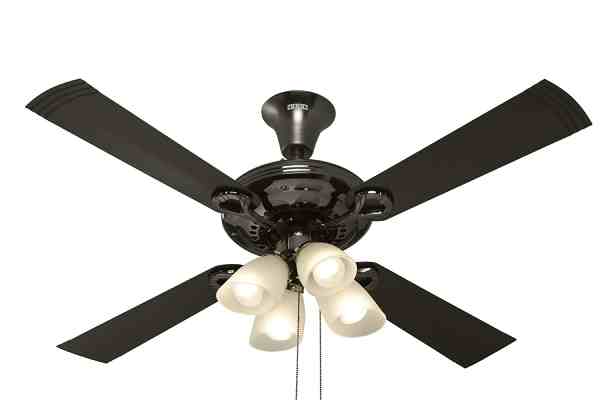 Havells Trinity Underlight Ceiling Fan
The Havells Trinity Underlight Ceiling Fan's distinctive aerodynamic design allows for quiet operation and improved air delivery. This Havells ceiling fan conceals shanks and rivets with the best inventive blade mounting system. Additionally, it boasts a powerful 14-pole high torque motor that guarantees improved airflow and helps with cooling.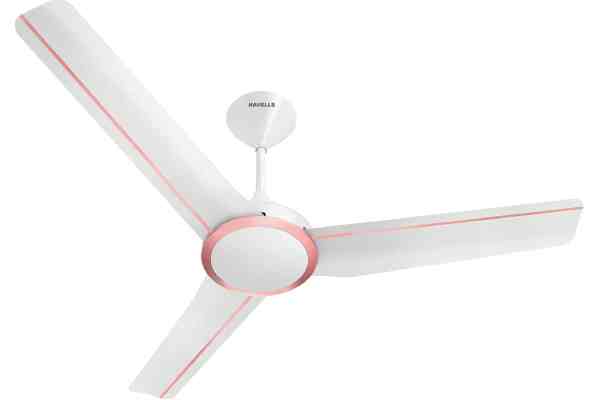 OCECO Fansio Light Energy Saving BLDC Fans
When compared to standard ceiling fans, this OCECO Fansio Light Wnergy 1200 mm BLDC ceiling fan uses just 28W of power, which equates to a total electricity savings of up to 65%. Underlight Ceiling Fans can come in different sizes and features, however, the starting price for these usually is INR 5000 and can go up to INR 10,000. The price range depends on the company and its presence in the market. 
You may get fan lights on internet purchasing websites if you want to give your modest abode a touch of minimalistic elegance with elegant home furnishings. The lights that are linked to a ceiling fan let you make the most of the space in your house and give the inside of your home an attractive feel. 
Numerous well-known best ceiling fan brands, including Crompton, Usha, Havells, Luminous, Polar, and LG, among others, sell fan lights on online purchasing portals. 
How are LED Ceiling Fans Operated? 
Here is how LED-lit ceiling fans function. A little quantity of heat is generated by the process, which is dispersed into the surrounding air after being absorbed by tiny heat tanks. Older ceiling fans frequently contained incandescent, halogen, or fluorescent bulbs, which wastefully transmit light and heat upward into the fan and in all other directions. 
On the other hand, LED lights generate a lot less heat, and LED arrays focus light only where it is needed, conserving energy.
What Advantages do LED Ceiling Fans Offer?
Because they provide light with 90% MORE EFFICIENCY than conventional choices, ceiling fans with LED lights are popular among households and business owners. As a result, there is less of a demand for electricity providers, which reduces greenhouse gas emissions.
Here are a few additional explanations for switching to LED ceiling fans:
Fewer and longer-lasting bulb replacements

Superb illumination that is affordable and suitable for both indoor and outdoor use

Modern and sleek-looking lights

Various color temperatures are available in varying degrees.
We hope you understand the importance of smart ceiling fans through this guide so that you can make an informed decision about your decision.