Best Gin Brands in India for Gin Lovers to Choose From
Gin is a distilled spirit that is typically spiced with coriander and other botanicals like citrus peel and spices, in addition to juniper berries.
These botanicals are used in the distillation process to turn a neutral spirit into a delicious and fragrant spirit.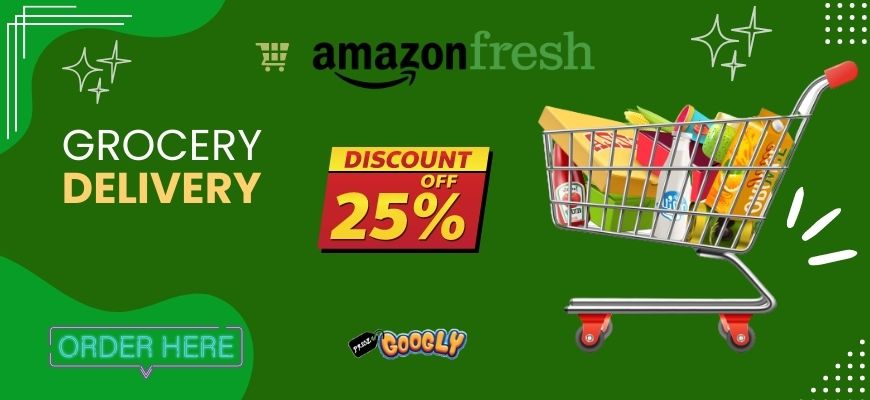 Globally, gin has experienced a resurgence in popularity in recent years, with many new and innovative brands entering the market. This has also been the case in India, where gin has become increasingly popular as consumers seek out new and exciting spirits.
Despite being relatively new to the Indian market, gin has quickly gained a loyal following among consumers who appreciate its complex flavor profile and versatility in cocktails.
Today, we will explore some of the most popular gin brands available in India, as well as provide recommendations for the best gin to try and cocktails to make at home.
Types of Gin
Have a look at the different types of gin below:
London Dry Gin

:

This is the most commonly recognized type of gin and is characterized by its dry and sharp taste, with juniper being the dominant flavor. Contrary to popular belief, London Dry gin does not need to be made in London, but it does need to be produced using a traditional process, with no added sweeteners or artificial flavors.

Plymouth Gin

:

Gin of the Plymouth kind is only produced in Plymouth, England. It has a slightly sweeter taste than London Dry gin, with a more prominent citrus flavor and a subtle spice finish.

Old Tom Gin

: Old Tom gin is a slightly sweeter and more full-bodied gin than London Dry gin, with a slightly more pronounced botanical profile. It is typically used in traditional gin cocktails like the Tom Collins and is called after the Old Tom kind of gin that was popular in the 18th century.

New Western Style Gin

:

In recent years, this more contemporary gin type has grown in popularity. It is distinguished by the use of uncommon botanicals, such as rose or cucumber, and has a stronger flavor profile than standard gin.
You may also like to know about top 10 beer brands in India here.
Popular Gin Brands in India
There are several popular gin brands in India, each with its own unique flavor profile and history.
Monkey 47 Gin
In recent years, this German gin has gained popularity in India. It is made using 47 botanicals, including lingonberries and blackberries, and is known for its complex flavor profile and smooth finish.
Monkey 47 is produced using a traditional distillation process and is aged in earthenware containers for several months to allow the flavors to fully develop.
Also have a look at titos handmade vodka here as well and know about it in details.
Bombay Sapphire Gin
India has a knack for a lot of Bombay Sapphire London Dry gin.It is made using ten botanicals, including coriander, cassia bark, and lemon peel, and is known for its crisp and refreshing taste.
Bombay Sapphire is produced using a unique vapor infusion process, which allows the flavors to fully develop without any added heat. Also, check out the red wine price list in India here. You can also compare the price of branded red wine here. 
Hendrick's Gin
Scottish gin brand Hendrick's is well-known for its unusual flavour profile and bottle design. It has a fresh, flowery flavor since it is prepared with a combination of 11 botanicals, including cucumber and rose petals.
You may also like to read about best vodka brands in india as well. So here you go.
To maintain consistency and quality, Hendrick's is made using a conventional distillation method and is distilled in small quantities.
Greater Than Gin
Greater Than is a handmade gin made in India and is made in Goa. It has a spicy and intricate flavour profile and is prepared with eight botanicals, including juniper, coriander, and ginger.
The classic pot still distillation method is used to create Greater Than, which is then matured for a number of months to let the flavours meld completely.
Tanqueray Gin
In India, Tanqueray London Dry Gin is readily accessible. It has a traditional and well-rounded flavour since it is created with four botanicals, including juniper, coriander, angelica root, and licorice.
To maintain consistency and quality, Tanqueray is manufactured using a conventional distillation method and then aged for a number of months.
Consider reading about the best wine brands india as well here.
Gin Cocktails
There are many popular gin cocktails that can be made using gin brands that are widely available in India. 
Gin and Tonic

:

This classic cocktail is a refreshing and easy-to-make option. Simply combine gin and tonic water in an equal ratio in an ice-filled glass, then top with a lime slice for garnish.

Negroni

:

Gin, sweet vermouth, and Campari are combined in equal quantities to create the traditional drink known as the Negroni. Stir together 1 oz. gin, 1 oz. sweet vermouth, and 1 oz. Campari in an ice-filled glass to make a Negroni. Orange peel can be used as a garnish.

Gin Fizz

:

The Gin Fizz is a refreshing and light cocktail that is perfect for warm weather. To make a Gin Fizz, shake together 2 oz gin, 3/4 oz lemon juice, 1/2 oz simple syrup, and 1 egg white in a shaker filled with ice. Strain into a glass filled with ice, and top with soda water.

Tom Collins

:

The ingredients for the traditional gin drink known as the Tom Collins are gin, lemon juice, simple syrup, and soda water. Shake 2 oz. gin, 3/4 oz. lemon juice, and 1/2 oz. simple syrup in a shaker with ice to produce a Tom Collins. Pour strained mixture into an ice-filled glass, then top with soda water. Add a lemon slice as a garnish.

Gin Martini

:

Simple and classy, the Gin Martini is a classic cocktail. In a mixing glass with ice, combine 2 oz. gin and 1 oz. dry vermouth to make a Gin Martini. Add a twist of lemon as a garnish after straining into a cold martini glass.
You may also like to read about best lunch box for office from the list here
Conclusion
Overall, we emphasized the growing popularity of gin in India, both as a standalone spirit and as a key ingredient in cocktails. There has never been a better moment to discover the world of gin thanks to the broad variety of gin brands and drink alternatives available.
We encourage readers to try some of the recommended gin brands and cocktails and to experiment with different ingredients and flavors to find their perfect gin experience. Cheers to the world of gin!