Best Rice Cooker Brands in India
This blog presents the best rice cooker brands in India. Cooking rice to perfection can be a daunting task, but with the right rice cooker, you can effortlessly achieve fluffy, evenly cooked rice every time. In this blog, we will explore the top rice cooker brands available in India, highlighting their key features, pros, and cons.
Whether you're a rice enthusiast or simply looking for a convenient way to cook rice, this guide will help you make an informed decision and find the perfect rice cooker for your needs! 
Why Have a Rice Cooker?
Having a rice cooker in your kitchen can have numerous benefits and simplify your cooking experience. Here are a few reasons why investing in a rice cooker is a great idea: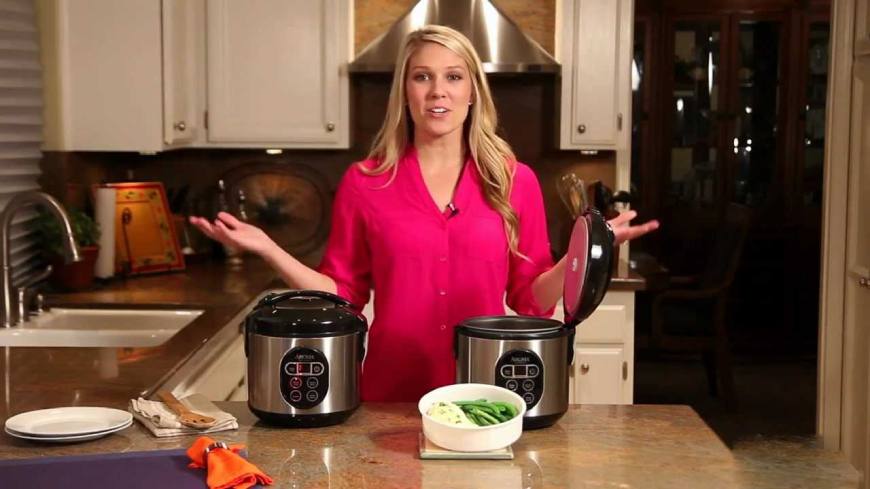 As it does not require constant supervision, stirring, or exact timing, a rice cooker offers convenience. You only need to add the rice and water and press a button, and the cooker takes care of the rest, saving you time and letting you concentrate on other things while the rice cooks perfectly.

Utilising cutting-edge technology to control temperature and moisture levels, rice cookers guarantee consistently and evenly cooked rice. Enjoy fluffy, delicious, and perfectly cooked rice and wave goodbye to undercooked or overcooked rice.

Rice cookers speed up the cooking process, freeing up time for other tasks and cutting down on the amount of time it takes to cook rice. They enable users to manage multiple dishes at once and let them set cooking times.

Rice cookers are

multifunctional kitchen appliances

that can steam vegetables, dumplings, or fish while cooking rice and other grains like quinoa or oats. 

Rice cookers are economical and environmentally friendly because they use the least amount of energy possible to cook the rice. Compared to cooking on a stovetop, they use less energy, which eventually results in lower utility costs.

In order to keep rice warm for a long time after cooking, rice cookers come with a "keep warm" setting that automatically switches to a low heat setting. With this feature, hot, ready-to-serve rice is guaranteed without having to worry about it getting cold or dry.
You may also like to read about best washing machine brands in India. 
Best Rice Cooker Brands in India
When it comes to choosing the best brand of rice cooker, there are several top contenders in the market known for their quality, performance, and reliability. These brands have established themselves as leaders in the rice cooker industry, offering a range of features and options to suit different preferences and budgets. 
Here is the list of the top-favourite brands, chosen specifically due to their customer reviews.
Toshiba
Starting Price: Rs.30,000
Known for producing high-quality kitchen appliances, Toshiba is currently offering the Toshiba TRCS01 Rice Cooker, 1 L, White. It can accommodate the rice necessities of individuals or medium-sized families with its 6-cup capacity. 
With a construction that is resistant to corrosion, one such rice cooker stands out and provides enduring performance. Rice will not stick in the non-stick cooking pot, which also makes cleanup simple. 
Rice is perfectly cooked as a result of the stainless-steel lid's ability to retain heat and moisture. This rice cooker offers flexibility and convenience with its simple controls and added cooking features like steaming and warming. The Toshiba TRCS01 Rice Cooker will make cooking rice easier and more delicious in your kitchen.
Zojirushi
Starting Price: Rs.28,000
A premium kitchen appliance with a 3-cup capacity, the Zojirushi NL-BAC05SB Micom Rice Cooker & Warmer in Silver Black is perfect for small households or single people. In addition to adding a contemporary touch to any kitchen, its sleek silver-black design is made of stainless steel, making it durable and simple to clean.
It offers precise and even heating for perfectly cooked rice with user-friendly controls and cutting-edge technology. The device also functions as a warmer, maintaining the rice at the ideal temperature until it is time to serve.
Aroma Housewares
Starting Price: Rs.18,554
A multifunctional and effective kitchen appliance with a 5-quart capacity is the Aroma Housewares ARC-5000SB Cooker. For durability and convenience in cleaning, it has a nonstick cooking pot and stainless-steel exterior. It provides strong and reliable performance for a variety of cooking tasks, including rice, steaming, slow cooking, and grains, with a power output of 500 watts. The Aroma Housewares ARC-5000SB is a convenient and hassle-free addition to any kitchen thanks to its user-friendly digital controls and programmable settings that guarantee perfect results.
Here you can also know the latest price of usha silai machine. 
Panasonic
Starting Price: Rs.3015
Panasonic SR-WA22H (E) Automatic Rice Cooker has a 5-hour keep warm function, 750 watts of power, and an operating voltage range of 220-240 volts for quick and effective cooking. A 2-year product warranty and a 5-year heater warranty are included with the cooker, giving you peace of mind. The striking apple green colour gives your kitchen a dash of style.
Prestige
Starting Price: Rs.2449
It features two durable aluminium cooking pans for the simultaneous cooking of rice and other dishes. With compact dimensions of 31 D x 31 W x 27 H centimetres, this cooker is suitable for any kitchen countertop. Powered by electricity, it ensures quick and hassle-free cooking. The Prestige PRWO 1.8-2 Electric Rice Cooker comes with a 1-year warranty, ensuring durability and peace of mind. 
Conclusion
This blog lists top Indian rice cooker brands, including Toshiba, Zojirushi, Aroma Housewares, Panasonic, and Prestige. Toshiba's TRCS01 rice cooker is 6 cups, Zojirushi's Micom rice cooker has 3 cups, Aroma Housewares' ARC-5000SB digital rice cooker has 1.8 litter capacity, and Prestige PRWO 1.8-2 700-Watt Delight electric rice cooker has 2 aluminium cooking pans.