Exploring The Best Earbuds Brands in India
The market for earbuds in India has witnessed a significant surge in demand in recent years, driven by factors such as the rise of mobile technology, the popularity of streaming services, and the need for convenient audio solutions.
As a result, numerous brands have entered the Indian market, offering a wide range of earbuds with varying features and price points. In this comprehensive blog, we will delve into some of the best earbud brands in India, highlighting their key offerings, product ranges, and user experiences.
| | | | |
| --- | --- | --- | --- |
| | | | |
| | | | |
| | | | |
| | | | |
| | | | |
| | | | |
| | | | |
| | | | |
List of 5 Best Earbuds Brands in India
Here is a list of the 7 best earbud brands in India:
Let us delve deeper into the details of product features, price range, and user experience for each of these brands:
Apple
User Rating – 4.5/5
Apple's AirPods have become synonymous with wireless earbuds. Their seamless integration with Apple devices, ease of use, and iconic design have made them a top choice among consumers. The AirPods Pro, in particular, offers active noise cancellation and impressive audio quality. 
However, Apple's premium pricing may not be suitable for all Indian consumers, but for those in the Apple ecosystem, the brand remains a compelling choice.
Product Range

: Apple's AirPods series, including AirPods Pro and AirPods Max, are renowned for their seamless integration with Apple devices, impressive sound quality, and advanced features like noise cancellation.

Notable Features

: H1 chip for instant pairing, Spatial Audio, and active noise cancellation (ANC).

User Experience

: Apple earbuds are highly praised for their premium build quality and intuitive user experience. They are ideal for Apple ecosystem enthusiasts.
Here are some best speaker brands to choose for house party. 
User Rating – 4.2/5
JBL is a name synonymous with superior audio quality. The company's earbuds, such as the JBL Free X and JBL C100TWS, have garnered a dedicated fan base in India. JBL earbuds are known for their deep bass, clear sound, and durability. The same sound quality you can find in Jbl mini speaker which is perfect for small house parties such as birthday, anniversary and any other functions. 
Their earbuds are popular among music enthusiasts and fitness enthusiasts alike, thanks to their comfortable fit and sweat-resistant design.
Product Range

: JBL's earbud lineup includes models like the JBL Free X and JBL C100TWS, catering to various price points and preferences.

Notable Features

: Signature JBL sound, water-resistant designs, and affordable options.

User Experience

: JBL earbuds are known for their bass-heavy sound profiles, making them popular among music enthusiasts.
You may also try the Jbl dj speakers which have great sound quality with minimum 5 years warranty. 
Sony
User Rating – 4.2/5
Sony, When it comes to audio technology, is a global giant, and their earbuds are no exception. Sony's WF series earbuds have earned a reputation for their exceptional sound quality and cutting-edge features. 
With active noise cancellation, high-resolution audio support, and a premium build, Sony earbuds are favored by audiophiles who seek the utmost in audio excellence.
Product Range

: Sony offers a wide range of wireless earbuds, including the WF-1000XM4 and WF-SP800N, known for their excellent audio quality and noise-canceling capabilities.

Notable Features

: Industry-leading noise cancellation, LDAC support, and long battery life.

User Experience

: Sony earbuds are favored for their exceptional sound clarity and comfortable fit.
Also know about the best bluetooth earphones under reasonable prices. 
Samsung
User Rating – 3.9/5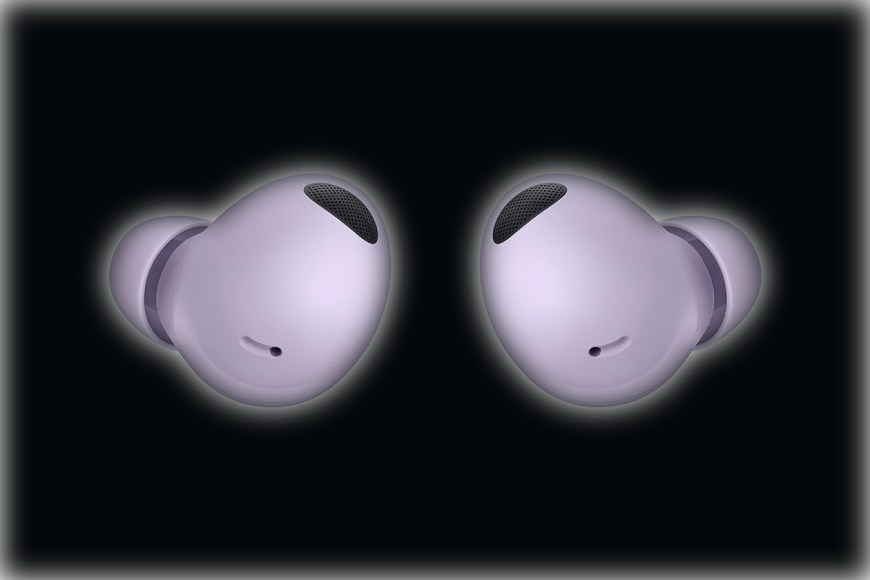 Samsung, a global tech giant, offers a range of earbuds under the Galaxy Buds series. The Samsung Galaxy Buds Pro and Galaxy Buds Live have gained traction in India for their premium build quality, sound performance, and integration with Samsung's ecosystem. 
Samsung's brand recognition and commitment to innovation make it a formidable competitor in the Indian earbud market.
Product Range

: Samsung's Galaxy Buds series, including Galaxy Buds Pro and Galaxy Buds Live, offer wireless earbuds with impressive sound quality and seamless integration with Samsung devices.

Notable Features

: Active noise cancellation, Ambient Sound mode, and wireless charging.

User Experience

: Samsung earbuds are well-received for their comfortable fit and feature-rich experience.
Also know about these best tv brands in India here. 
OnePlus
User Rating – 3.6/5
OnePlus, primarily known for its smartphones, has extended its expertise to the audio realm with the OnePlus Buds series. These earbuds offer a balance of performance and affordability. 
The OnePlus Buds Pro, in particular, features adaptive noise cancellation and impressive battery life. They cater to the brand's loyal customer base in India and provide a seamless audio experience when paired with OnePlus devices.
Product Range

: OnePlus offers earbuds like the OnePlus Buds Pro and OnePlus Buds Z, known for their sleek design and competitive pricing.

Notable Features

: Adaptive noise cancellation, low-latency gaming mode, and fast charging.

User Experience

: OnePlus earbuds are appreciated for their value for money and compatibility with OnePlus smartphones.
User Rating – 3.8/5
boAt, an Indian audio brand that has rapidly gained popularity due to its affordable yet feature-packed earbuds. The boAt Airdopes 441 Pro is a best-seller, known for its solid sound quality and extensive battery life. 
These earbuds have resonated with budget-conscious Indian consumers looking for value for money. boAt's marketing strategies and stylish designs have helped it carve a niche in the competitive market.
Bose
User Rating – 4/5
Bose earbuds stand out due to their exceptional sound quality, noise-cancellation technology, and premium build. With Bose, you get immersive audio, superior noise isolation, and comfortable designs, making them a top choice for audiophiles and those seeking an immersive listening experience. 
When it comes to the best Bose earbuds, the "Bose QuietComfort Earbuds" stand out as an excellent example of their top-tier offerings.
Also consider reading about the best refrigerator in India here. 
Comparison of Top Earbuds Brands 
Take a look at the table below to compare the best earbuds brands in India and choose the one that matches your needs:
| | | |
| --- | --- | --- |
| Brand | Notable Features | User Experience |
| Apple | H1 chip, ANC, Spatial Audio | Premium build, seamless Apple integration |
| JBL | Signature JBL sound, water-resistant | Bass-heavy sound, affordability |
| Sony | Industry-leading ANC, LDAC | Exceptional sound clarity, comfort |
| Samsung | ANC, Ambient Sound, wireless charging | Comfortable fit, feature-rich experience |
| OnePlus | Adaptive ANC, low-latency gaming | Value for money, OnePlus device compatibility |
How to Choose the Best Earbuds Brands in India?
Confused how to select the ideal earbuds for yourself from a myriad of options storming the market? Whether you're an audiophile or simply seeking a reliable and convenient audio solution, there's undoubtedly an earbud brand that's perfect for you. 
But to make an informed choice, you must consider various factors to ensure that it matches your preferences. First, you need to set a budget and explore options within that range. When you have shortlisted a few brands you can go ahead with the selection. 
Here are some key considerations to keep in mind when selecting earbuds:
Sound Quality

: The first thing to look for while choosing the best earbuds is to evaluate the sound quality, including bass, treble, and overall clarity. Don't forget to check on the noise cancellation feature if you will be using it in a noisy environment.

Battery Life

: Depending on your usage pattern, check the earbuds' battery life and charging options.

Comfort and Fit

: It is important to check the design and fit of your chosen earbuds to ensure comfort for extended use.

Compatibility

: You must check the compatibility of the earbuds with your device, whether it's Android, iOS, or others

Additional Features

: Look for extra features such as touch controls, water resistance, and voice assistants.
Have a look at these best modular switches in India to charge your earbuds. 
Why do We Need The Best Earbuds?
As mentioned earlier, we need the best earbuds for various reasons,be it music,be it work, we need buds for different purposes.
A few of the uses or necessities are written as follows-
For a hand-free experience.

For hassle-free communication.

For commuting while communicating.

Sometimes we just listen to the voices we like via earbuds.

For a great convenience.

For a pocket friendly gizmo.
Do you know about the best projector for home in India? If not, then visit here once. 
How to Select the Best Earbud?
It must be hard to choose the brand of earbuds as there are various options available in the market today. Confusion arises when we are given tons of options but options are a good way of selecting the best.
Well, we do understand that it may be hard to choose the best earbuds but let's try to make it easier for you.
The best earbud can be considered best if it fulfills the following criteria, the conditions on which one can opt for the best earbuds are as follows-
Best earbuds provide a smooth sound.

Best earbuds do contain a good battery life.

Best earbuds along with good sound quality gives noise cancellation features too.

Best earbuds are water resistant.

Best earbuds have a good bluetooth chip for strong connectivity.

A good range of connectivity.

Availability at a reasonable price.

Best earbuds do take care of your ears too,i.e they are ear-friendly with a hearing protection aid.
You may also like to know about the best wifi router brand in India. 
These are a few of the qualities that one should seek while deciding which earbud to select. Other choices and variations may vary according to the customer's needs.
We hope with this blog, you will be able to make the choice of the best earbud brand in India. 
The Indian earbud market is dynamic and diverse, offering options for consumers with varying preferences and budgets. While Sony and Apple are known for their premium offerings, JBL and boAt cater to the budget-conscious, and OnePlus strikes a balance between price and performance. 
Ultimately, the "best" earbud brand in India depends on individual needs and priorities. As technology continues to evolve, consumers can expect even more innovative and competitive offerings from these and other brands in the future.
You can find earbuds starting from 500 INR and going up to 30,000 INR. Now, which brand's earbuds will suit you is up to your expectations from the product. Note that this is not an exhaustive list of the best earbud brands in India. You can also look for alternatives such as boAt, Noise, Boult Audio, Realme Bud, Bose, etc. We hope you find the best match!
Consider Reading:-