The Harry Potter Movies list in Order 1-8
Harry Potter's wonderful universe has grabbed the hearts of millions of people all over the world. The Harry Potter film series is a treasured classic that continues to be appreciated by fans of all ages, thanks to its intriguing characters, engaging narrative, and magical adventures. 
If you're ready to go on or return to this amazing trip, this guide will walk you through the whole Harry Potter film series from beginning to end, ensuring you don't miss a single moment of the enchantment.
The Harry Potter Movies in Order (1 to 8)
Let's start with an overview of the Harry Potter films, from The Philosopher's Stone through The Deathly Hallows – Part 2: It can also be said that it has 7 parts because the last part is divided into two. 
Harry Potter and the Philosopher's Stone 
It is also known as the Sorcerer's Stone in the United States. The story begins when young Harry discovers his true ancestry and enrols at Hogwarts School of Witchcraft and Wizardry.
Harry Potter and the Chamber of Secrets
The story follows Harry during his second year at Hogwarts as a strange creature terrorizes the school and the Chamber of Secrets is uncovered.
Harry Potter and the Prisoner of Azkaban
 In his third year, Harry discovers more about his background and faces the legendary prisoner Sirius Black.
Harry Potter and the Goblet of Fire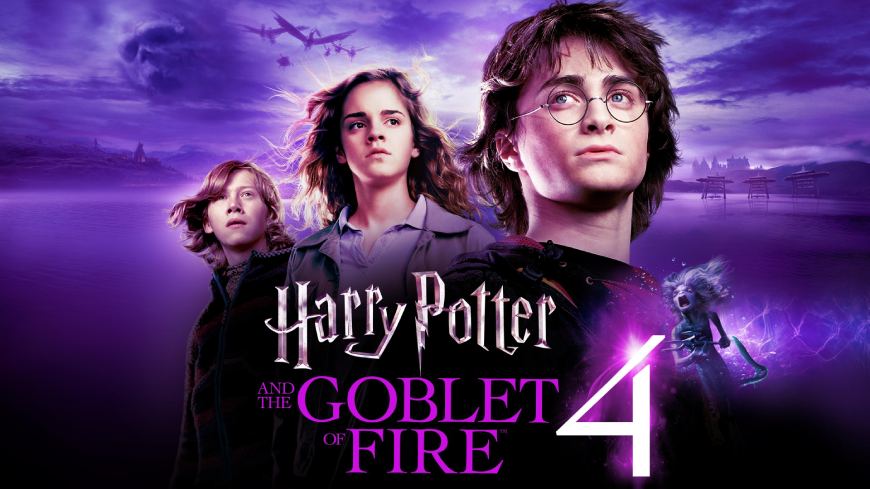 As evil forces reappear, the Triwizard Tournament adds excitement and peril to Harry's fourth year.
Harry Potter and the Order of the Phoenix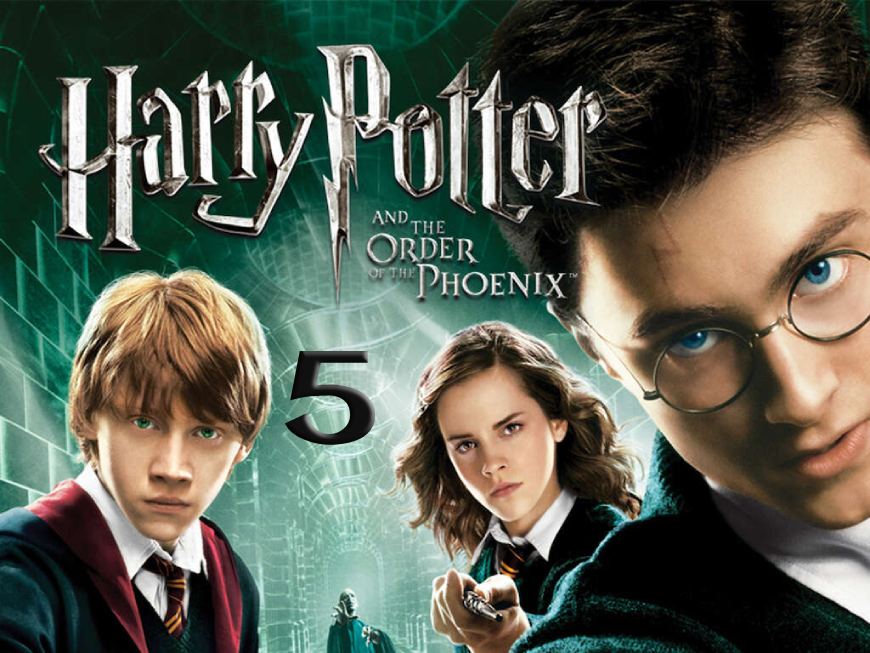 Harry and his pals join 'Dumbledore's Army' to combat Voldemort's supporters, the Death Eaters, who are gaining strength.
Harry Potter and the Half-Blood Prince
As Harry discovers more about Voldemort's background, he suffers heartbreaking losses while preparing for the ultimate fight.
Harry Potter and the Deathly Hallows – Part 1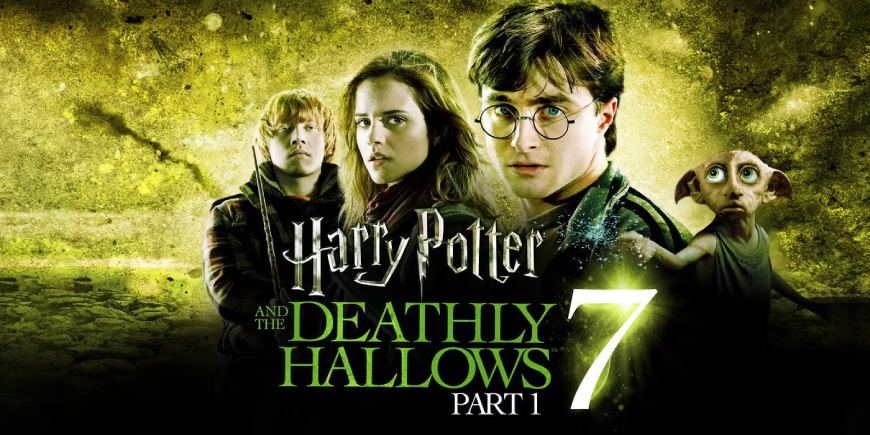 As Harry, Ron, and Hermione embark on a hazardous mission to eliminate the Horcruxes, the wizarding world is on the verge of annihilation.
Harry Potter and the Deathly Hallows, Part 2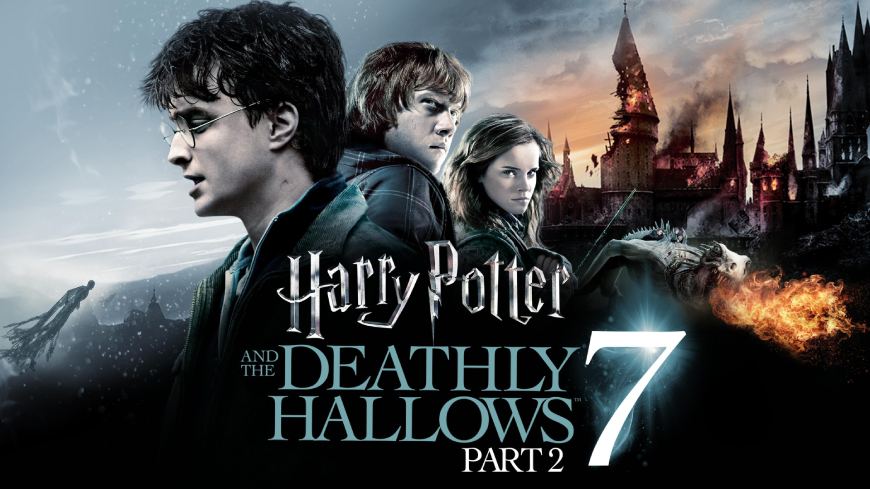 The epic climax features the final struggle between good and evil at Hogwarts, as well as the climactic encounter with Lord Voldemort.
Do you know about these top malayalam movies? If not, then visit here and watch the movies with your family and friends. 
How to Watch the Harry Potter Movies
Watching the Harry Potter series involves more than just pressing the play button. It all comes down to providing an immersive experience that transports you to the wizarding realm. Here's how to maximise your amazing movie marathon:
Select the Best Platform
Blu-ray/DVD

: Consider purchasing a Blu-ray or DVD box set if you want the greatest quality and a physical collection to keep.

Streaming Services

: The complete Harry Potter film series is available on many streaming sites, including HBO Max, Peacock, and others. Check to see if the films are available in your region on which platform.
Determine Your Viewing Experience
Marathon Mode

: Set up a weekend or a few evenings to view all of the films in order. Make yourself at home with blankets, food, and your favourite Hogwarts house costume.

Weekly Wizardry

: If you like to savour the enchantment over time, schedule a movie night once a week. It's an excellent method to keep the enthusiasm going.
Now get full entertainment with yeh meri family season 2 series which is available on Amazon Mini Prime without any subscription.  
Collect Wizarding Snacks
Butterbeer

: Make your own version of this drink from the Wizarding World. There are several recipes available online.

Bertie Bott's Every Flavour Beans

: Gather some jelly beans and see if you can eat them all.

Chocolate Frogs

: These can be purchased at specialist candy stores or made at home using chocolate moulds.

Pumpkin Pastries

: Make these delectable pastries at home or get them in a bakery.
Gather Your Equipment
Wands

: Whether you have a wand from your previous visit to the

Wizarding World

or a replica, make sure you have it ready for your magical adventures.

Hogwarts House Scarf

: Wear a scarf in your house colours to show your house pride. 

Harry Potter Trivia

: Before or after each movie, test your knowledge with some trivia questions.
Establish an Atmosphere
Candles

: To recreate the ambience of the Great Hall, set the scene with several flickering candles (safely, of course).

Music

: To improve your viewing experience, play the legendary

Harry Potter music

in the background.
Also watch these best movies in Telugu which were super hit on theaters. 
Where to Watch Harry Potter?
HBO Max

: In the United States, HBO Max held exclusive streaming rights to the Harry Potter series. Streaming availability, however, may vary by location, therefore make sure to check for the most up-to-date information.

Peacock

: The Harry Potter films were also available to view on NBCUniversal's Peacock streaming service. Keep an eye out for developments on their platform.

Blu-ray/DVD

: Consider acquiring the whole box set of Harry Potter films on Blu-ray or DVD for the best quality and a tangible collection. These packages frequently include supplementary features and collecting objects.

Digital Purchase

: The movies may also be purchased and downloaded through platforms such as iTunes, Google Play Movies & TV, Amazon Prime Video, and Vudu.

Cable/Satellite TV

: Check with your cable or satellite TV provider for on-demand Harry Potter movie marathons.

Library

: You may borrow the Harry Potter films from several public libraries and watch them for free.

Harry potter full movie part 1 to 7

will take you to another world of cinema. So, watch the movie here. 
Also enjoy your favorite web series on Amazon mini tv without any subscription charges. 
Fun Facts and Easter Eggs
Hidden Snitch

: The Golden Snitch makes an unnoticed cameo in each Harry Potter film. See if you can identify it!

Dobby's Sock

: When Lucius Malfoy tries to put Dobby's sock into Ginny's cauldron in "Harry Potter and the Chamber of Secrets," seek for it concealed in the book.

Invisible Ink

: Under the correct conditions, the Marauder's Map exposes its secrets. To see the map in "Harry Potter and the Prisoner of Azkaban," tap it with your wand (or, in the film, say "I solemnly swear that I am up to no good").

Book vs. Movie

: Consider the distinctions between books and movies.

J.K. Rowling's detailed storytelling

occasionally includes elements that did not make it to the big screen.
Here is the list of The best south Indian movies to watch online. 
Conclusion
Harry Potter is a timeless treasure trove of magic, friendship, and bravery. In real the movie has a 7 parts Whether you're a die-hard fan or a first-time watcher, these 7 or 8 part of the movie will take you to a universe where everything is possible.
So take your wands, make some butterbeer, and join us on this wonderful voyage through the Harry Potter films. The fascinating world of Hogwarts awaits you, whether you binge-watch them all at once or savour them over time. Have fun on your journey!
Consider Reading

:-