Thoughtful Bhai Dooj Gift Ideas for Brothers and Sisters
Bhai Dooj, the holiday that comes after Diwali, has a particular place in the hearts of Indian brothers and sisters. It honours the special and unbreakable link that siblings have. The exchanging of presents on Bhai Dooj is a sincere means of showing love and thanks, not merely a custom. 
The quest for the right present begins as the festival approaches. In this article, we'll look at a variety of gift ideas that will appeal to both brothers and sisters, ensuring that this Bhai Dooj is memorable and joyful.
Bhai Dooj Gifts for Brothers
Personalized Accessories
Brothers, who are typically noted for their simplicity, enjoy heartfelt presents. Personalised accessories, such as a personalised watch, a leather wallet with initials, or a set of cufflinks, make considerate gifts. 
These objects not only serve a utilitarian purpose, but they also become treasured treasures, representing the ongoing link between brothers.
Here is the best sunglasses brand in India to choose your brothers.
Gadget 
A presence in the area of gadgets is likely to please the tech-savvy brother. Consider the most recent wireless earphones, a cutting-edge wristwatch, or a portable charger that fits his busy lifestyle. 
These presents perfectly combine usefulness and flair, making them ideal for the brother who enjoys being connected and enjoying the newest technology.
Fitness Gear
Health-conscious brothers will enjoy presents that complement their fitness dedication. A high-quality workout bag, a pair of resistance bands, or a fitness tracker are all excellent options. These presents not only encourage a healthy lifestyle, but they also express your concern for his well-being, recognising the value of health in his life. Here are some best gear cycles under 10000 to gift your brother. 
Books or a Kindle
For the brother who finds refuge in the realm of books, a thoughtfully chosen book or a Kindle might be a treasure. Choose a book from his favourite genre or author, or get him a Kindle and let him explore a large library at his fingers. 
This present not only caters to his academic interests but also exhibits your comprehension of his literary inclinations.
Also you can consider this best table lamp for studying at night. 
Subscription Services
Consider the present that keeps on giving – subscription services. Whether it's a streaming service for the movie fan, a magazine subscription for the enthusiastic reader, or a gourmet food box for the foodie, these thoughtful presents ensure that your brother remembers your kind gesture long after Bhai Dooj.
Bhai Dooj Gift Ideas for Sisters
Jewellery
Because of its ageless appeal, jewellery is a classic option for sisters. Consider surprise your sister with an item that matches her style, such as a delicate necklace, a bold pair of earrings, or a personalised bracelet. Jewellery not only gives a touch of elegance, but it also acts as a permanent remembrance of your love.
Spa Day or Beauty Products
Give your sister the gift of relaxation to show her that you care about her well-being. A spa day or a collection of exquisite cosmetic items might give her some time to herself. This considerate gesture recognises her hectic schedule and provides an opportunity for her to relax and treat herself.
Fashion Accessories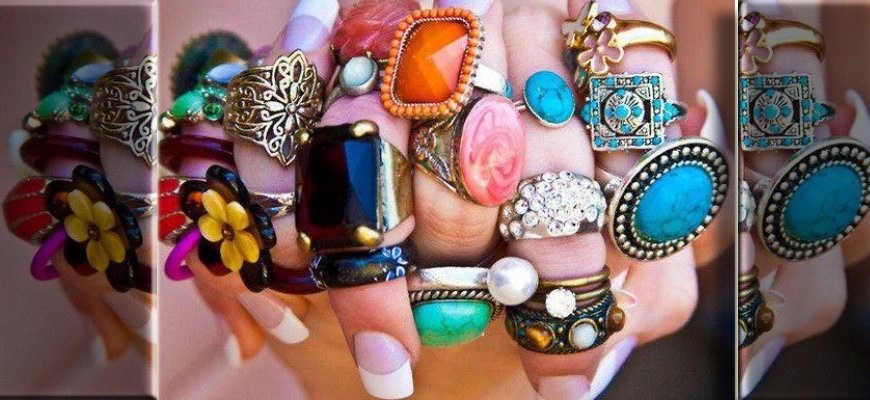 Dress up your sister's clothes with fashionable accessories that match her distinct style. Consider a fashionable purse, a warm scarf, or a stylish pair of sunglasses. These goods not only boost her fashion quotient but also demonstrate your attention to her tastes, making the present even more meaningful.
Also, know about these casual blue color high heel denim shoes which are now trending in India. 
Personalised Presents
Personalised presents offer a personal touch to the celebration. Make a personalised picture book of beloved events, a personalised calendar of shared experiences, or even commission a custom-made piece of artwork. These presents transcend the material and capture the emotional bond you share with your sister.
Cooking or Baking Equipment 
Consider giving high-quality cooking or baking equipment to sisters who enjoy spending time in the kitchen. Whether it's a stand mixer for her baking escapades, a pair of professional chef's knives, or a one-of-a-kind kitchen gadget, these gifts cater to her passions and hobbies, demonstrating your appreciation and support.
You can also give an Electric Stove to your sister which is quite easy to operate. 
General Tips for Choosing Bhai Dooj Gifts
Consider the Recipient's Personality and Hobbies:

When choosing a present, consider the recipient's personality, hobbies, and interests. Gifts that are thoughtful and connect with their interests demonstrate that you have put in true effort in selecting something significant.

Prioritise quality above quantity:

Rather than focusing on the amount of presents, prioritise quality. Even if it's a single item, a well-thought-out and high-quality present may create a lasting impression and retain sentimental significance.

Add a Personal Touch:

Personalization enhances the value of every present. Adding a personal aspect to a present, whether it's engraving initials, customising a product, or making something handcrafted, makes it more distinctive and memorable.

Evaluate usefulness:

While sentiment is important, evaluate the gift's usefulness. Choose goods that the recipient may use and enjoy in their daily lives, ensuring that the present has a purpose that extends beyond the event.
Conclusion
The exchanging of presents becomes a lovely symbol of love and connection between siblings as the auspicious festival of Bhai Dooj approaches. The thoughtfully picked ideas for brothers and sisters guarantee that the presents transcend beyond material items, capturing the essence of the special link shared by siblings. May this Bhai Dooj be full of pleasure, laughter, and the warmth of thoughtful presents that honour the strong brother bond.