Top Tequila Brands in India with Price
Tequila, sometimes known as Mexico's national spirit, has won a place in people's hearts and glasses all around the world. It is an alcohol-based distilled product created from the blue agave plant that is available in a variety of styles and flavours. 
We'll dig into the world of tequila in this blog, concentrating on the finest tequila brands that have captured the palates of experts and enthusiasts alike. Join us on this voyage as we discover the essence and history of these wonderful drinks, whether you're a seasoned tequila connoisseur or a curious newbie.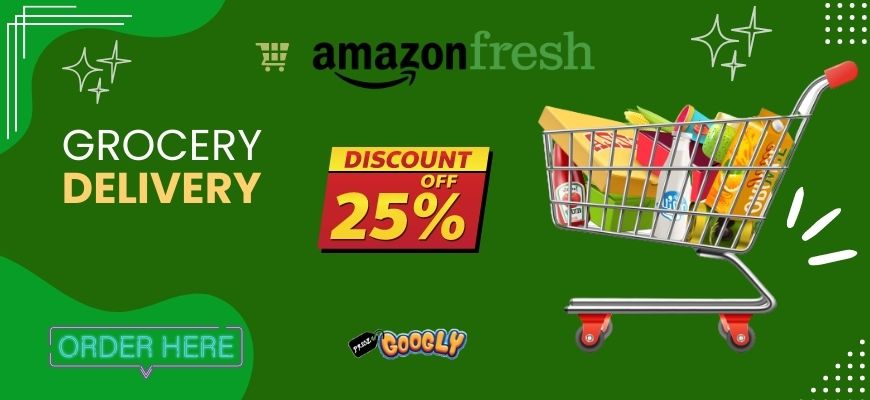 The Origin of Tequila
Before we go into the best tequila brands, let's look at the history of this renowned Mexican drink. Tequila was created in the 16th century in the city of Tequila in Mexico's Jalisco area. 
The important component is the blue agave plant, which takes several years to grow before its sweet core, known as the pia, can be collected. Tequila is made by roasting, fermenting, and distilling pias.
Tequila is classified as Blanco (unaged), Reposado (aged for a few months), Aejo (aged for one to three years), and Extra Aejo (aged for more than three years). Each variety has a different flavour profile, and the ageing process gives distinctive qualities to the finished product.
Here you can also know about the the Jack Daniels price in Kerala. 
Best 4 Tequila Brands in India with Different Prices
Patron Tequila 
User Rating – 4.6/5 
Starting Price in India – 3,100 INR
Patron is quite popular tequila brands in the world. Since its inception in 1989, this brand has established the benchmark for premium tequila. Patron tequilas are distilled using traditional processes and created from 100% blue agave. 
The end product is a smooth and delicious spirit with sharp, lemony aromas and mild vanilla overtones. Patron Tequila is a wonderful choice for people looking for quality and workmanship in every bottle, whether you consume it neat or use it in cocktails.
Do you know the latest red wine price list? If not, then just visit here. 
Jose Cuervo 
User Rating – 4.2/5 
Starting Price in India – 1,600 INR
Jose Cuervo, founded in 1758, enjoys the reputation of being the world's oldest tequila manufacturer. This trademark is linked with tequila and has played a vital role in the globalisation of the drink. Their broad tequila selection covers anything from low-cost mixto alternatives to premium 100% agave variants.
Jose Cuervo Especial, often known as Cuervo Gold, is a flexible alternative that goes well with margaritas and other drinks. The Reserva de la Familia, on the other hand, is a high-end product that has been matured in oak barrels for many years, culminating in a rich and nuanced flavour profile. Jose Cuervo caters to all tastes and inclinations with such a varied inventory.
Also know about the best wine brands in India with price list here. 
Don Julio 
User Rating – 4.8/5 
Starting Price in India – 4,000 INR
Don Julio was founded in 1942 by Don Julio González, who began making tequila. Don Julio's dedication to excellence is visible in every bottle. They make their tequilas using exclusively chosen, mature blue agave plants and traditional ways.
The Don Julio 1942 Aejo, which has won multiple praises for its outstanding flavour, is one of their notable products. It has a silky texture with caramel, vanilla, and toasted oak flavours. Don Julio also has Reposado and Blanco varieties, each with their own distinct qualities.
Also consider reading about the best Whiskey brands in India here. 
Herradura 
User Rating – 3.8/5 
Starting Price in India – 1,800 INR
Herradura, a tequila brand founded in 1870, is noted for its dedication to heritage and authenticity. Tequila is made in the Jalisco district of Amatitán from agave plants that have been nurtured for up to eight years. This longer maturing period contributes to the tequila's depth of flavour.
Herradura's Reposado tequila has matured for 11 months and exhibits a great blend of agave sweetness and oakiness. Their Aejo, which has been matured for 25 months, provides a fuller and more complex taste, making it a favourite among tequila connoisseurs.
Try the best rum in India with salad. 
Additional Aspects of Tequila 
Beyond the best tequila brands we've investigated, it's crucial to investigate other critical characteristics of tequila manufacturing and pleasure. Here are a few crucial points to consider:
Tequila Regions

: While Jalisco is the

core of tequila manufacture

, other parts of the country, such as Guanajuato and Nayarit, produce great tequilas as well. Each region's terroir contributes distinct qualities to the agave plants and, as a result, the finished tequila.

Artistry

: Many tequila producers, whether well-known or tiny distilleries, take pleasure in their artistry. Some distilleries still employ ancient techniques to extract agave juice, such as stone furnaces and tahona wheels, while others use contemporary technology.

Tequila drinks

: Tequila is a flexible spirit that may be employed in a variety of drinks. A perennial favourite is the original Margarita, which is mixed with tequila, triple sec, and lime juice. Another refreshing alternative is the Paloma, which is made with tequila and grapefruit soda. Tequila can also be enjoyed neat or on the rocks in order to completely appreciate its rich flavours.

Sustainability

: Many tequila producers are becoming more concerned with the environment, aiming to

maintain agave crops

and save water resources. To reduce environmental effect, several firms are even using organic and biodynamic agricultural practises.
Tequila Tourism

: Through the increasing trend of tequila tourism, tequila enthusiasts may visit the distilleries firsthand. This allows aficionados to observe the whole manufacturing process, from agave harvesting to distillation, and obtain a better understanding of the spirit's complexities.

Tequila is more than simply a drink

: it's a cultural experience that honours Mexico's rich traditions. Exploring these extra

qualities of tequila

will help you better appreciate and enjoy this popular beverage.
Apart from that, Here are the top beer brands in India to taste. 
Conclusion 
We discovered a vast panorama of flavours, histories, and customs throughout our research of the top tequila companies and the greater world of tequila. Whether you favour Patron's elegance, Jose Cuervo's tradition, Don Julio's craftsmanship, or Herradura's authenticity, each brand provides a distinct viewpoint on the art of tequila-making.
Remember that the greatest tequila is the one that connects with your taste buds and appreciation for tradition as you begin on your own tequila adventure. Raise your glass, savour the nuances, and salute to Mexico's most legendary creation's spirit. ¡Salud!
Consider Reading

:-