Tito Handmade Vodka. Know About Its Calories, Price & Made
The popularity of Tito's Vodka has grown significantly during the past several years. It was first introduced in 1997 by Tito Beveridge, who started producing vodka in small batches in Austin, Texas.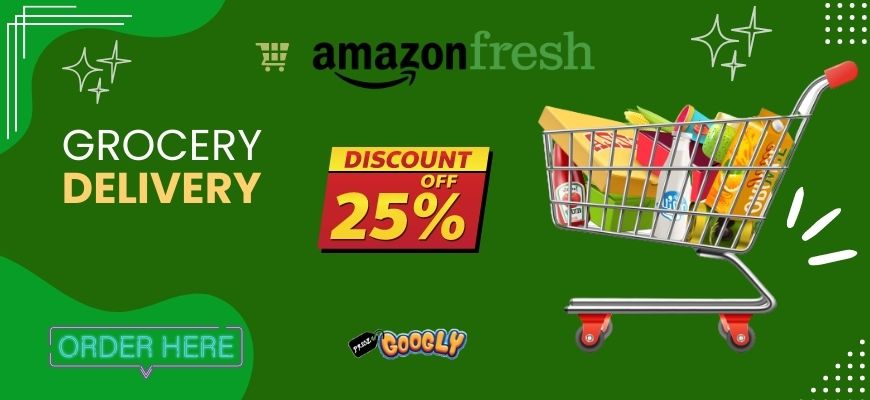 Tito's Vodka gained recognition as a premium vodka brand due to its unique distilling process and the use of high-quality ingredients.
The smooth flavor and distinctive quality of Tito's Vodka have made it one of the most well-known vodka brands in the country today.
Have a look at best beer brands in india here.
Its dedication to quality, distinctive flavor, and social responsibility programmes may be credited for its success.
Tito's Distilling Process
Tito's Vodka is produced utilizing a distinctive distillation method that distinguishes it from other vodka brands. Using a copper pot still, the vodka is made only from maize.
This distilling process gives Tito's Vodka its distinctive smooth and clean taste. Tito's Vodka is made using a handmade production approach, which involves every step of the process being done by hand.
From milling and mashing the corn to bottling the final product, Tito's team ensures that every bottle of vodka is made with the utmost care and attention to detail.
Tito's Vodka also uses unique ingredients in its production. The corn used in the distilling process is non-GMO and gluten-free, making Tito's Vodka a suitable option for those with gluten sensitivities. The water used in the production process is sourced from deep artisan wells in Texas, which adds a distinct flavor profile to the vodka.
You may also like to read about best wine brands in india. So, here you go.
Overall, Tito's handmade production approach and unique use of ingredients contribute to the brand's high quality and unique taste.
Taste Profile
The smooth, clear flavor of Tito's Vodka is renowned, and it has a somewhat sweet flavor profile. The vodka has a subtle aroma with a hint of citrus and is known for its crisp, clean finish.
It has a distinct taste that sets it apart from other vodka brands, making it a favorite among vodka enthusiasts.
You may also like to know about best coffee in india. Here is the list to choose from.
Alcohol Percentage of Tito's Vodka
Tito's vodka has an alcohol content of 40% ABV, or 80 proof, which is the typical level for most vodkas. The ABV level of vodka can vary depending on the production process and the distillation techniques used.
In the case of Tito's vodka, the distillation process involves multiple distillations, with the first distillation producing a low wine of around 20-30% ABV, and subsequent distillations increasing the ABV to over 95%. The vodka is then diluted with purified water to bring the ABV down to 40% ABV.
It's worth noting that the alcohol content of Tito's vodka, like any other alcoholic beverage, should be consumed responsibly and in moderation.
A normal cocktail made with Tito's vodka should be served in portions of 1.5 ounces, or around 0.6 fluid ounces of pure alcohol. It's crucial to always consume alcohol in moderation and to never drive when intoxicated.
Also read about best basmati rice in india for a new experience.
Price Range of Tito's Vodka
To give you a rough idea of the price range of Tito's Vodka, in the United States, a 750 ml bottle of Tito's Vodka typically ranges from $20 to $30 USD, depending on the location and the retailer.
In India, the price range of Tito's Vodka can vary depending on the state and local taxes, but it typically ranges from around Rs. 1,500 to Rs. 2,000 for a 750 ml bottle.
It's important to keep in mind that prices can fluctuate over time and may differ based on various factors such as location, taxes, and exchange rates. Here you should also know about the best gin brands in India which are mostly liked. There are different types of gin that you should know before consuming it. 
Different Sizes of Tito's Vodka
Tito's Vodka is available in various sizes, ranging from small miniature bottles to large party-sized bottles. The most commonly available sizes of Tito's Vodka in the market include:
50 ml (Miniature bottle)
375 ml (Half bottle)
750 ml (Standard bottle)
1 liter (Larger bottle)
1.75 liters (Party-sized bottle)
The size of Tito's Vodka bottle that is available may vary based on the location and the retailer. Furthermore, Tito's Vodka prices might change based on the size of the bottle.
It's important to drink responsibly and to always follow the laws and regulations regarding the purchase and consumption of alcohol.
Have a look at the best pasta brands in india here as well.
Also, Try Tito Other Products
In addition to its flagship vodka, Tito's Handmade Vodka, Tito's also offers a range of other products:
Tito's Hand Sanitizer: In response to the COVID-19 pandemic, Tito's began producing hand sanitizer in 2020. Tito's Hand Sanitizer is made with the same attention to quality and care as their vodka, using their own alcohol and other high-quality ingredients.
Tito's Ready-to-Drink Cocktails: Tito's also offers a line of ready-to-drink cocktails that are made with their signature vodka and natural ingredients. Flavors include Tito's Vodka Soda, Tito's Vodka Lemonade, and Tito's Vodka Margarita.
Tito's Mixers: Tito's offers a range of mixers that are designed to pair perfectly with their vodka, including Tito's Handmade Lemonade and Tito's Handmade Bloody Mary Mix.
Tito's Merchandise: Tito's also offers a range of branded merchandise, including t-shirts, hats, glassware, and more. Tito's goods sales provide a part of the revenue that is contributed to several charity organizations.
Consider Reading:
Conclusion
Tito's Vodka is a premium vodka brand that has gained popularity in the United States due to its unique distilling process, handmade production approach, and commitment to quality and social responsibility.
The company's position as a premium vodka brand has been solidified by the numerous accolades and honors the brand has garnered.
Tito's Vodka has a distinctive taste profile that sets it apart from other vodka brands, making it a popular choice among vodka enthusiasts and cocktail lovers.
Its adaptability in blending and usage in traditional cocktails has further aided its popularity.