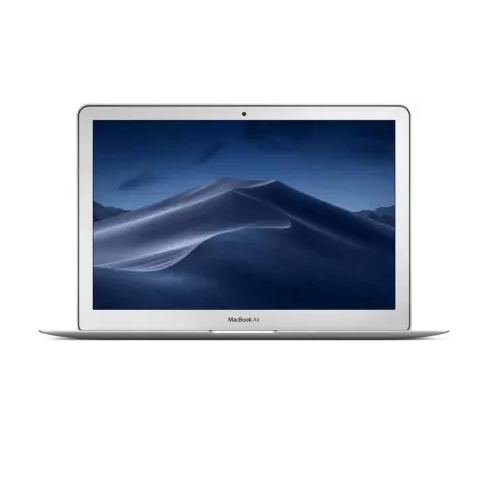 Apple MacBook Air Core i5 5th Gen
Ultra-light & thin
High-performance processor
Instant wireless performance
LED-backlit display
30
people are viewing this right now
Description
Information About The Apple MacBook Air Core i5 5th Gen
The Apple MacBook Air is a device that is powerful, fun, and impressive. This slim and light laptop has a 5th Gen Intel Core i5 CPU, 8GB DDR3 RAM, and 128GB SSD storage to make multitasking simple and seamless. It is a real pleasure to use due to its multi-touch trackpad and backlit keyboard.
FEATURES:
It has a body that is so thin and beautiful that it does important things easily. This MacBook Air of the fifth generation is blazing fast whether you are editing photos, multitasking, or surfing the internet.
Small and comfortable keyboard. The backlit full-size keyboard makes it easy to type in low light. Changes in lighting are detected by a built-in ambient light sensor, which automatically adjusts brightness to provide optimal illumination.
Use the straightforward multitouch trackpad to swipe, click, press, or scroll. It feels as though you are touching the screen thanks to the large, responsive trackpad's silky smooth surface.
The speed and smoothness of this MacBook Air will astonish you. It is extremely efficient and delivers top performance thanks to a 5th Generation Intel Core i5 CPU with a base speed of approximately 1.8 GHz and Turbo Boost of up to 2.9 GHz.

Additionally, a built-in Intel HD 6000 graphics processor enables you to play your favorite graphics-intensive games and carry out graphics-intensive tasks.
SSD storage is faster. This highly efficient and powerful device enables faster data access thanks to its 8GB DDR3 RAM and 128GB SSD storage. This MacBook Air supports IEEE 802.11ac Wi-Fi.

In addition, you can extend your wifi range by wirelessly connecting your tablet, speakers, or headphones using Bluetooth technology. Today, connect effortlessly for outstanding wireless performance.
With Thunderbolt 2.0, you can connect a lot of devices. Two Thunderbolt 2.0 ports and two USB 3.0 ports on this MacBook Air enable quick data transfer and connection of USB devices.
General Information
Series Air MacBook 

Color Silver 

Type Light and

thin laptop

Acceptable for handling, multitasking, and traveling 

Reserve battery for up to 12 hours 

Energy sources

45 W magsafe 2 Power Adapter
Features Of the Processor and memory
Processor Name Core

i5 Processor Generation

5th Gen SSD Processor Brand Intel

SSD 128 GB RAM, 8 GB RAM, DDR3 type, 1.8 GHz with turbo boost up to 2.9 GHz, and 1600 MHz RAM capacity

Intel Integrated HD 6000 Graphics Processor with a 3 MB Cache
You may also like to read –  Best Gaming Mouse
Features of Ports and Slots
Mic In Yes

Port USB

Thunderbolt 2.0 and two USB 3.0 ports

Several Card Slots

Reader for SDXC Cards
Features For Display and Audio
No Touchscreen 

33.78 cm Screen Size (13.3 inches)

Screen Type HD+

LED Backlit Display

, Resolution 1440 x 900 Pixel

Internal Speakers

Dual Internal Microphones

Sound Qualities

Speakers in stereo

IEEE 802.11ac Bluetooth v4.0 wireless LAN
There are no question found.