The Best Air Purifiers for your Health and Home
Not only the air outside, but the air inside is as contaminated. This has become an emergency issue that needs to be discussed because people are subject to air-borne diseases even without leaving their homes. 
The only solution to this is filtering the air. Especially after 2020, when we saw air as a major disease medium and also due to rising air pollution. Speaking of air purifiers, one might find it difficult to find what is the best air purifier. 
The best air purifier is the one that functions best in conjunction with appropriate filtration and home cleaning methods to prevent mildew and allergens. Let us get into the lit of the best air purifiers to answer the question of what is the best air purifier better.
The best air purifiers for home
Dyson Hot+Cool air purifier

Price – 66,900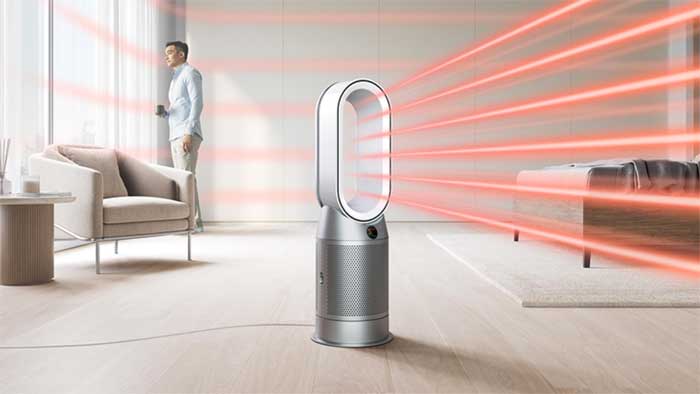 Dyson TP09 Air Purifier 
Dyson cool formaldehyde air purifier

Price – 52,900
Philips AC2887/20 Air Purifier
Philips high-efficiency air purifier

Price – 14,999
The best air purifier for allergies
Levoit 400S Air purifier
Powerful and affordable

Energy star certified

Effectively captures allergens
GermGuardian AC4825E Air purifier
Affordable option

Charcoal filter to get rid of the odour

Energy star certified
Blue Pure 211+ Air purifier
Perfect for ample space

Lowest energy consumption

Energy star certified
The best air filters in India
Coway professional air filter for home

MI Air purifier 3 with a HEPA filter

Sharp air purifier designed for homes and offices
How to Choose the Best Air Purifier? 
Living in or near a metropolitan city is becoming harder day by day. Fresh air seems to be an extinct dream due to the humongous air pollution. Due to the changing times, an air purifier is also useful in a home. 
You go to a shop to buy one, but you are often left with the question: how to choose a good air purifier? Well, it is not simple because many brands endorse air purifiers and claim that theirs is the best. 
Well, here we have jotted down a few points that will assist you in choosing a good air purifier. If you don't know which air purifier you should buy and why then better you should know about a few things like  
How to choose a good air purifier: Positive criteria for a good Air purifier
Asthmatic patients should look for an air purifier that has TRUE HEPA filters.
People who have lower immunity levels should get a high-quality TRUE HEPA filter.
Only a

TRUE HEPA

filter can give 100 % elimination from allergens.
People living in industrial areas should avoid

filters with carbon

.

People having pets should also opt for an air purifier.
Now that we have stated how to choose a good air purifier, you might have come across the importance of a TRUE HEPA filter. So in case, you might wonder how to select a good HEPA filter, we have enlisted some tips to help you know how to choose a good HEPA filter.
Here are Different Types of Heater For Your Home That Work Even When The Power Goes Out
How to select a good HEPA filter: Tips for the Best Air Purifier Purchase
How to select a good HEPA filter: Size Matters
Look for filters that are portable according to the CADR of the room.
Avoid air cleaners that generate ozone
While one gas cleans the air, it is considered a poisonous gas for the lungs. They are not for confined places.
While EPA doesn't set any rules, there are industry leaders who have set standards for HEPA filtration. So it should be a designated HEPA filter, CADR rated, and bigger than 1 micron.
The Ultimate Guide to Accurately Maintaining Your Air Cleaner 
The best way to know how often you should change your HEPA filter is by using a PM 2.5 air quality monitor, which we can also name a particulate counter. 
You can also use an air quality motor to help you know that the air in your home is at a safe level. A HEPA filter's performance decrease with time. You should keep checking the air quality periodically. You can replace your filter when it is not working properly. 
Here are the Top 10 water purifier brands in India
We are very sorry to inform you that you should add one more chore to your list. Yes, your vacuum cleaner itself needs some cleaning periodically. So we must know how often you should vacuum your vacuum cleaner. Below we have mentioned some pointers to guide you on how often you should vacuum your vacuum cleaner.
The full dust bad indicator is on
Daily and excessive usage of a vacuum cleaner will repeatedly change dust bags. Replace these bags approximately once a month if you want your vacuum cleaner to work the best.
The suction isn't as powerful
If you notice that after cleaning your carpets, the dust remains, it is time to change the dust bag. Check the hose to find any obstructions to see why the suction isn't happening properly.
Depends on the Life of the Vacuum Cleaner
When your vacuum cleaner gets old, it depreciates in its condition. When it starts to get old, it is time you clean it more often.
You may like to Read: Know About Top-Rated Fully Automatic Washing Machines
How do air cleaners function?
To purify the air, air purifiers combine a number of different methods. They may consist of: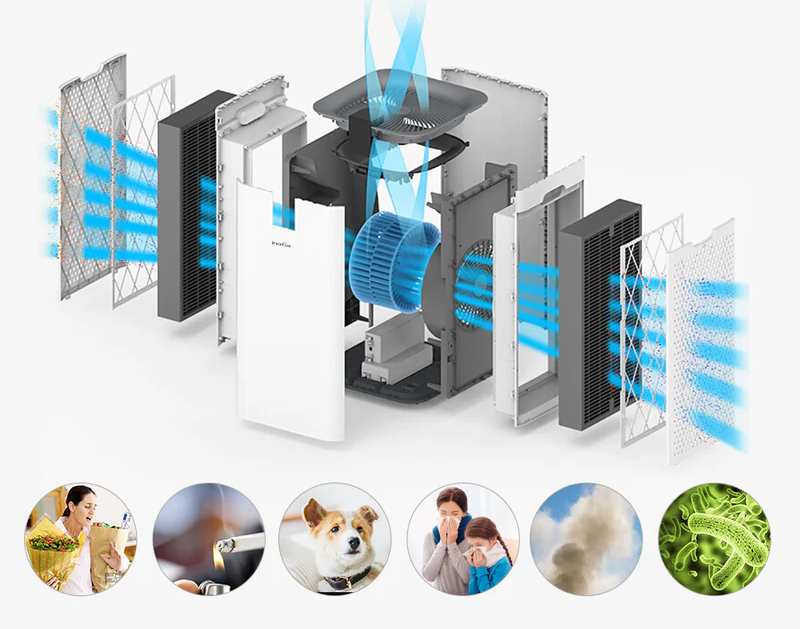 Filters:The most popular kind of air purifier employs filters to get rid of airborne debris. 
HEPA (high-efficiency particulate air) filters, activated carbon filters, and electrostatic filters are just a few examples of the materials that may be used to create these filters. 
Each of these filter types is intended to filter out various airborne contaminants, such as smoke, pollen, dust, and mould spores.
UV-C light: Certain air purifiers destroy bacteria and other microbes in the air by using UV-C (ultraviolet C) light. As it has been demonstrated that a variety of bacteria and viruses may be killed by UV-C radiation, it is a widely used technology.
Ionisers: Ionizers draw and remove airborne pollutants by using electrically charged ions. These ions bind to airborne particles, making them heavier so they fall to the ground or get caught in a filter.
Ozone producers: Ozone producers create ozone, which interacts with airborne contaminants to eliminate them. These gadgets are not advised for use in houses or other confined locations since they can also emit dangerous byproducts.
The manufacturer and model of the air purifier will determine the precise technologies that are employed.
Here you can also check the Livpure air purifier price and compare it with your favorite brands. 
Advantages of Air Purifier Use
The use of an air purifier in your home or place of business has a number of advantages. They consist of:
Air purifiers may reduce pollutants and other dangerous particles from the air, which enhances the quality of the air you breathe inside.

Decreased odours: Air purifiers may get rid of smells in the air that are unpleasant, including those left over after cooking, pets, or smoking.

Better sleep: By inhaling cleaner air, you may get a better night's sleep, which may benefit your general health and wellbeing.
Can an air purifier help with mould dust and allergies?
Indoor air pollutants including mould, dust, and allergens can harm your health in a variety of ways, from minor discomfort to significant respiratory difficulties.
Microorganisms known as moulds proliferate in wet household environments like bathrooms and basements. 
They have the ability to discharge spores into the air that can lead to respiratory issues including allergies and asthma. 
Every house has a combination of particles called dust, including skin cells, pollen, and pet dander. Allergies and respiratory problems may also be brought on by these particles.
Filtering the air and eliminating impurities is how air purifiers operate. They may be successful in clearing the air of mould, dust, and allergies. 
By eliminating airborne allergens like dust, animal dander, and dust mites, air purifiers can also aid in the treatment of allergies. 
Air purifiers can lessen the intensity of allergy symptoms including sneezing, coughing, and wheezing by eliminating harmful allergens from the air.
The size of the room and the kind of filter should be taken into account when selecting an air purifier for mould, dust, and allergies. 
A bigger air purifier will be needed in a larger area, whereas a smaller space may just require a smaller device. 
The kind of filter is another crucial factor. The most efficient filters are HEPA filters, however some air purifiers may also employ UV-C radiation or activated carbon.
Apart from that here you can also use these Crompton air cooler with the air purifier. You can easily find the different variant of coolers here.
Conclusion
Voila! You unlocked access to the most important things you need for a happy home! This blog will save you the trouble and hassle that a lack of air purifiers and vacuum cleaners cost. Always follow instructions regarding cleaning a vacuum cleaner and purchasing an air purifier with a TRUE HEPA filter. Save your lungs the hassle and get any purifier now!